Introducing a medicinal product on the market is a challenge. All these tests, exhausting hours in the laboratory, demanding studies, and when finally the success is on the horizon, it comes a day to prepare medical part* of a dossier. So you open the most important book of medical writers "Notice to Applicants, volume 2B" and … feel stumped. So many Modules, sections and requirements that it is overwhelming. In this case Experts of SciencePharma could lend you a hand – check our service Medical writing – preparation of registration dossiers and read advices presented below.
*medical part – Module 2.2, 2.4, 2.5, 2.6, 2.7, 4, 5.
Take a deep breath and think about type of application
Chosen type of application (e.g. generic, WEU, FDC  – for more see article Registration of medicinal products – how to choose the right type of application) in a great extent determines which Modules and sections you should pay special attention to. Not in all cases all Modules are needed. For generic application it is possible to omit Module 2.6 and 2.7 if no new additional studies have been provided within the documentation. On the other hand, if you conducted your own studies for the medicinal product you should focus on them. In case of generic/hybrid application the most important is a description of bioequivalence study or any other clinical study performed (Module 2.5.2, 2.7.1, 5.3.1) or the justification for a waiver of it. When you prepare documentation for WEU put an emphasize on the sections describing efficacy for all applied indications and overall safety data (Module 2.5.4, 2.5.5).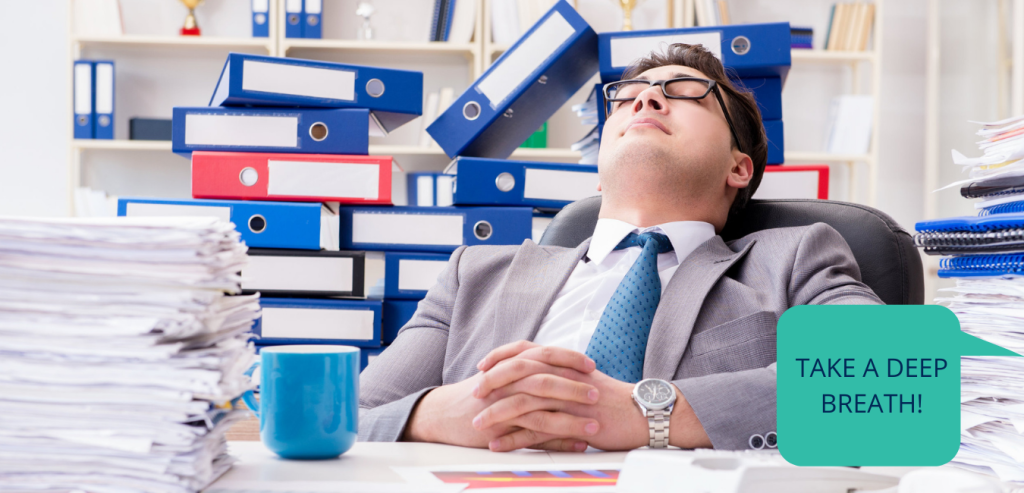 Stay calm and collect all necessary data
When you detected which Modules/sections are the most important for your product, try to collect the most adequate data to fill the Modules. Gather all study reports (nonclinical tests, clinical trials), some quality documents from Module 3 (e.g. composition of the drug product, impurities – batch analysis) and product information (Module 1.3.1). To write all necessary sections you have to collect also literature data. At first sight it could be a challenge, especially for well-known substances, where a lot of scientific papers are available and you have to find in this great amount the most adequate and of high-value. When you chose WEU type of application, try to collect literature that focus on the same strength, pharmaceutical form and population that matches your medicinal product. Meta-analysis and systematic reviews value more than singular studies. If new papers are available, it is better to collect them instead of old studies, which adequacy of design could be questioned. It is also preferred to focus on data from the region of the world you are going to register the medicinal product, but obviously it is not always possible.
Count to 10 and start writing
Style of writing should be adjusted to the Module. A bit different data should be presented in overviews (Module 2.4, 2.5) and summaries (Module 2.6, 2.7). As for the former, you should try not to go into details, rather present overall results, pooled data and the most important conclusions, without unnecessary descriptions. Overviews should be a critical analysis of the study program and its results, including discussion and interpretation of the findings. In summaries you should provide a detailed, factual summarisation of nonclinical or clinical information. Every described study is important and the comprehensive characterisation of valuable data derived from it is essential. 
Remember that for some Modules special requirements exist, which should be followed e.g. EMA guideline for Module 2.7.1 for generic/hybrid applications focusing on presentation of the results from bioequivalence studies. You should keep your finger on the pulse of updates and revisions of the guidelines as from time to time requirements from Notice to Applicants are changing e.g. a few years ago a guideline ICH M4 (R2) – changed some parts of Module 2.5.
And finally, if you write 30 pages or even more (depending on the Module) you can wipe the sweat from your forehead – it's done!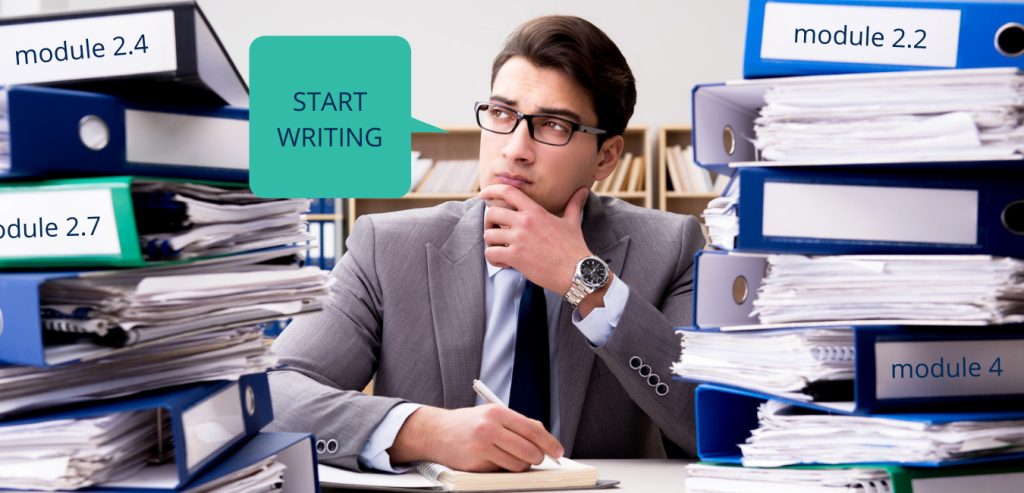 Stand up – it's time for action
Gather all your documents, organize them in eCTD dossier – put your own studies and literature data in appropriate sections of Module 4 and 5 – and send to Regulatory Authority. In the 2021 the European Medicines Agency recommended 92 medicines for marketing authorization – check it. Now, when you know how to prepare a medical part of a dossier, there are no excuses. Take action and join these 92 products from the last year in 2022!
If you are still not convinced that you could deal with preparing the registration dossier on your own (all or some parts of it), SciencePharma will be pleased to help you.
Contact us and we will prepare a solution tailored for you.